Apartments Rentals in Farm Holiday in Cortona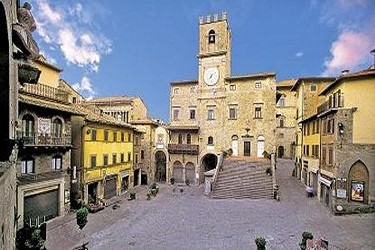 Cortona
Cortona is a city with Etruscan roots that stetches to the boundries of Valdichiana. Some of the most important works are found in Cortona, Luca Signorelli (born in Cortona) and Beato Angelico. The city is still surrounded by its antique walls and views the whole Valdichiana.
Our agency specializes in renting
apartments for farm holidays in Tuscany farm holidays in Arezzo
, farm holidays in the provinces of Florence, Siena and Pisa, villas with swimming pools and without and old remodelled farmhouses in panoramic positions on the Tuscan hills) can offer you the right solution for your next vacation in Cortona.
Choose from these pages in our website the farm holiday that fits best your needs for your vacation in the countryside of Cortona.