Holiday Luxury Villas for Rent in Cortona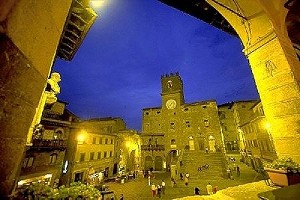 Cortona
In the past,
Cortona
was one of the twelve Etruscan League cities. With its noble palaces and its magnificent panorama, Cortona is a wonderful town visited every year by thousands of tourists coming from all over the world.
Our agency specialised in renting
luxury villas in Cortona
and Tuscany - luxury villas with private swimming pool, elegant apartments in villas, castles with exclusive swimming pool and finely restored farmhouses in panoramic position atop the Tuscan hills - has the right solution for your next holidays in Cortona.
Find the accommodation for your next holidays in Cortona countryside among the luxury villas in Cortona that we have selected for you in this page and in our website.