Luxury Apartments for Rent in the Oltrarno District in Florence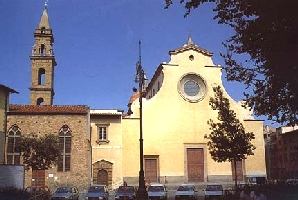 Florence - Santo Spirito
Are you planning to spend your next holidays in Florence?
Visit our website: you will find a wide selection of luxury apartments in Oltrarno and in the other Florentine districts, apartments with a panoramic view and budget apartments, among which you will certainly find the ideal accommodation for your stay in one of the most beautiful cities in the world.
Oltrarno
is a popular district of Florence, rich in old craftsman workshops where the traditional working techniques are still passed down from generation to generation. Vasco Pratolini set his novels in this part of the city, thus confering it enduring fame. The Ponte Vecchio connects the Oltrarno district, where Palazzo Pitti , Boboli garden and the churches of Santa Maria del Carmine and of Santo Spirito are to be found, with the historical centre of Florence on the right bank of the Arno river.
For your next holidays in Florence, rent one of the
luxury apartments in Oltrarno
we have selected for you in this page