Florence Vacation

Florence Taxi

| | |
| --- | --- |
| Tourist Information for Vacations in Florence | |
Taxis in Florence
Florence Taxi
Radiotaxi
: tel. 0554390 - 0554499 - 0554798 - 0554242 - ......
Florence Taxi
---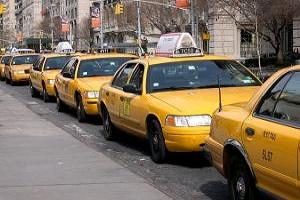 Florence Taxis
We recommend that you carefully read the information about fares shown inside the taxi. Here are taxi fares for destinations within the city of Florence. In the event of a dispute regarding payment, ask for a receipt from the taxi-driver which includes the following information: the route taken, the number of the taxi and the fare paid.
Taxis in Florence are white and are readily available thoughout the city centre at taxi ranks which you can find mostly at the main piazzas. Taxis are quite convenient because they have access to most streets which are otherwise closed to regular traffic. Taxis are considerably more costly than other forms of shared public transport, and be aware that there may be surcharges for luggage, or if you are travelling late at night. The charges however are regulated by the Commune (Council) of Florence and you can read the official tariffs on this webpage: ......
Official Taxi Tarifs Florence
If you are travelling from the outskirts of Florence, it is better to call for a taxi, however bear in mind that the companies may charge from the time you make the call.
There are several taxi firms in Florence which are listed below
---