The best way to learn Italian is renting one of the apartments in Florence city centre that we offer in our website ...
Apartments Historical Centre Florence
se ti vuoi iscrivere clicca
QUI
Italian Language and Culture Schools in Florence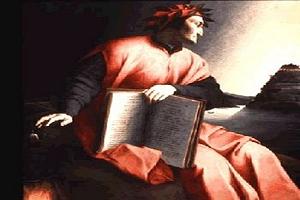 A city of great historic cultural and artistic tradition,
Florence
offers the best opportunity one may expect from a period abroad to learn the language in Italy . In order to start to learn or to improve Italian in Italy,
Florence is the best choice
: the
purity of the language
, the liveliness and authenticity of everyday life, the charm of its inhabitants, the great number of museums and monuments and its special position in Tuscany, in the centre of Italy, are some of the reasons that make Florence the best choice to spend the time set aside for this programme:
to learn Italian
.
Traditionally, the
schools
have always offered its students, together with regular courses, every opportunity to
learn about Italian life and culture
. Besides regular courses, the schools make available a series of extra-curricular activities, both cultural and recreational, which help students to enjoy and appreciate, in the best way possible, their
stay in Florence
.
Visits to museums, participation in concerts, excursions in Tuscany and to other art town in Italy, showings of films, towns of cultural and artistic interest conferences about
Italian culture
, dinners in restaurants, meetings with
Italian students
, visits to markets, and evening entertainment are organized by the school staff, who, besides teaching, give a special attention to student 'get-togethers'.
List of
Italian Language and Culture Schools in Florence
---