Our agency proposes a wide selection of apartments in Florence historical centre, for your holidays in the world`s capital of culture ...
Apartment historical centre Florence
Se ti vuoi iscrivere clicca
QUI
Selection of florentine Hotels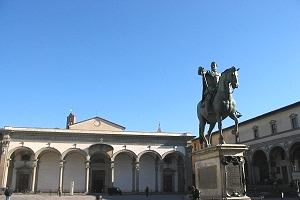 Florence
Hotels in Florence Historical Center
- Florence is not only a city rich in history, works of art and monuments; it is also a welcoming city that makes it possible to feel comfortable and at ease in a brief period of time.
Florence, in addition to the numerous artistic locations and other important places to visit, also offers many entertainment choices and things to do. The city has many enchanting shops and fashion boutiques for those who love to shop, as well as many characteristic cafes where one can relax and chat. In Florence, as in the rest of Tuscany, there is a lot of attention paid to food and many restaurants offer local regional dishes and great food. With so many possibilities of things to do in Florence, it is always easy to organize a trip to Florence at any time of the year.
To decide where to stay during your holiday in Florence, one can select among the numerous hotels located in the historical center a few steps from all of the major monuments and museums. Selecting one is not always an easy choice, as there are many options. There are many in the center of town. If one doesn`t want to be in such a central position, there are many hotels located a bit further away from the main center. There are hotels to match everyone`s needs. To help you start your search, we`ve selected a few hotels in Florence we recommend
Choose a Hotel for your stay in Florence
---