Getting to Florence by Bus
Getting to Florence by Bus
: Public transport .......
ATAF
---
Public transport
Public urban transport: orange buses (ATAF and LINEA). Tickets and bus passes can be purchased at the Ataf ticket booth in Piazza Stazione, bars, new/stands, tobacconists. Tickets must be stamped using the machines on board.
APT ( Florence Official Tourist Office )
Florence is served by a number of international bus companies .....
Getting to Florence by Bus
Tourist Buses
In order to preserve the city, the environment and the historic and artistic heritage, access by tourist buses (drop-off and pick-up points, parking, etc.) is regulated by a series of provisions contained in the local council`s urban traffic plan ....
Getting to Florence by Bus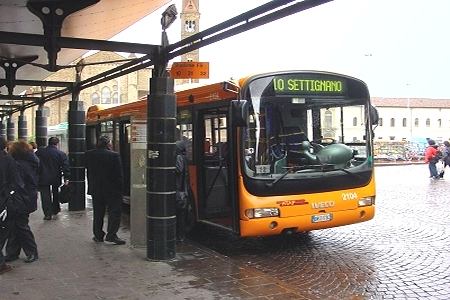 Florence Bus
---