List Web-Sites of production and sale of Wines in Tuscany
... Wine in Tuscany
Se ti vuoi iscrivere clicca
QUI
What to Drink in Florence and Tuscany
What to Drink in Florence and Tuscany
Tuscany is a major wine-producing region . The most famous red wines are Chianti, Brunello di Montalcino and Vino di Montepulciano. These are made from the Sangiovese grape on the hills of Tuscany. In Tuscany there are many bars and cafes serving drinks from wine to beer and coffee .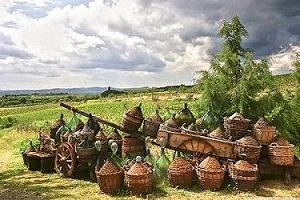 Red Wine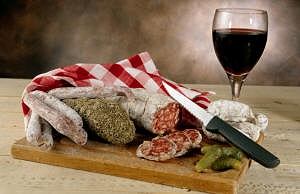 Chianti is made in seven defined zones, but the best wines generally come from the hilly areas of Classico and Rufina. Tuscan table wine can be cheap or expensive - the top-priced wines may not fit the traditional Chianti regulations, but are likely to be extremely good. Sassicaia, made from the French Cabernet Sauvignon grape, is an example.
White Wine
Tuscany`s white wines are less interesting than the reds. Most Tuscan white wine is made from the Trebbiano grape. Vernaccia di San Gimignano, from the Vernaccia grape, is sometimes good and Montecarlo, from near Lucca, a blend of grapes, offers more interesting drinking. Most Tuscan whites need to be drunk young.
Vin Santo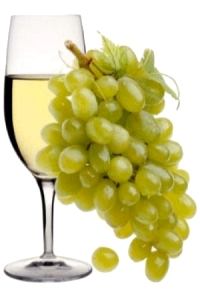 Vin santo, or "Holy Wine", is a traditional wine once made on farms throughout the region and now seeing a revival of interest from modern producers. The best versions are sweet, though it can be found as a dry wine. It is often offered with cantucci, small almond biscuits . Vin Santo is made from Trebbiano and Malvasia grapes which are semi-dried, made into wine and then aged in small barrels for a number of years before bottling.
Production and sale of wines in Tuscany
---
Azienda Agricola La Mirandola - Production and sale of wines in Tuscany
The farm La Mirandola is situated inside the borders of the production zone of the famous Chianti, the classical wine well known and appreciated all over the world.
(http://www.lamirandolanelchianti.com )